From the catacombs of Paris to the troglodytic caves of Saumur
The cultivation of mushrooms first develops in the underground of the French capital. But it becomes an obstacle to the construction of the subway: so, at the end of the 19th century, the production is delocalised to the Loire valley. This was the time when the tufa mining started to decline, leaving many kilometres of underground galleries unexploited.
At a constant temperature between 12 and 14 °C and a high level of humidity, these troglodytic caves offer the best conditions for the development of mushroom farms. By chance, the Calvary School of Saumur is close and supplies the farmers with fresh dung which is used to produce the substrate.
A little history of mushrooms
In the dark galleries, the mushrooms are hand-picked by farm workers. But in the second half of the 20th century, the mushroom cultures are modernised and abandon the "troglos" (troglodytic caves) to find a new bed in large hangars. The production is industrialised.
Today, only fresh mushrooms are still hand-picked. The picking for products such as canned food is machine driven.
The competition coming from Poland, the Netherlands and China is fierce and accelerates the disappearance of most of the small farms for the benefit of big holdings. For instance, France Champignon, the biggest national producer has its head office in Saumur.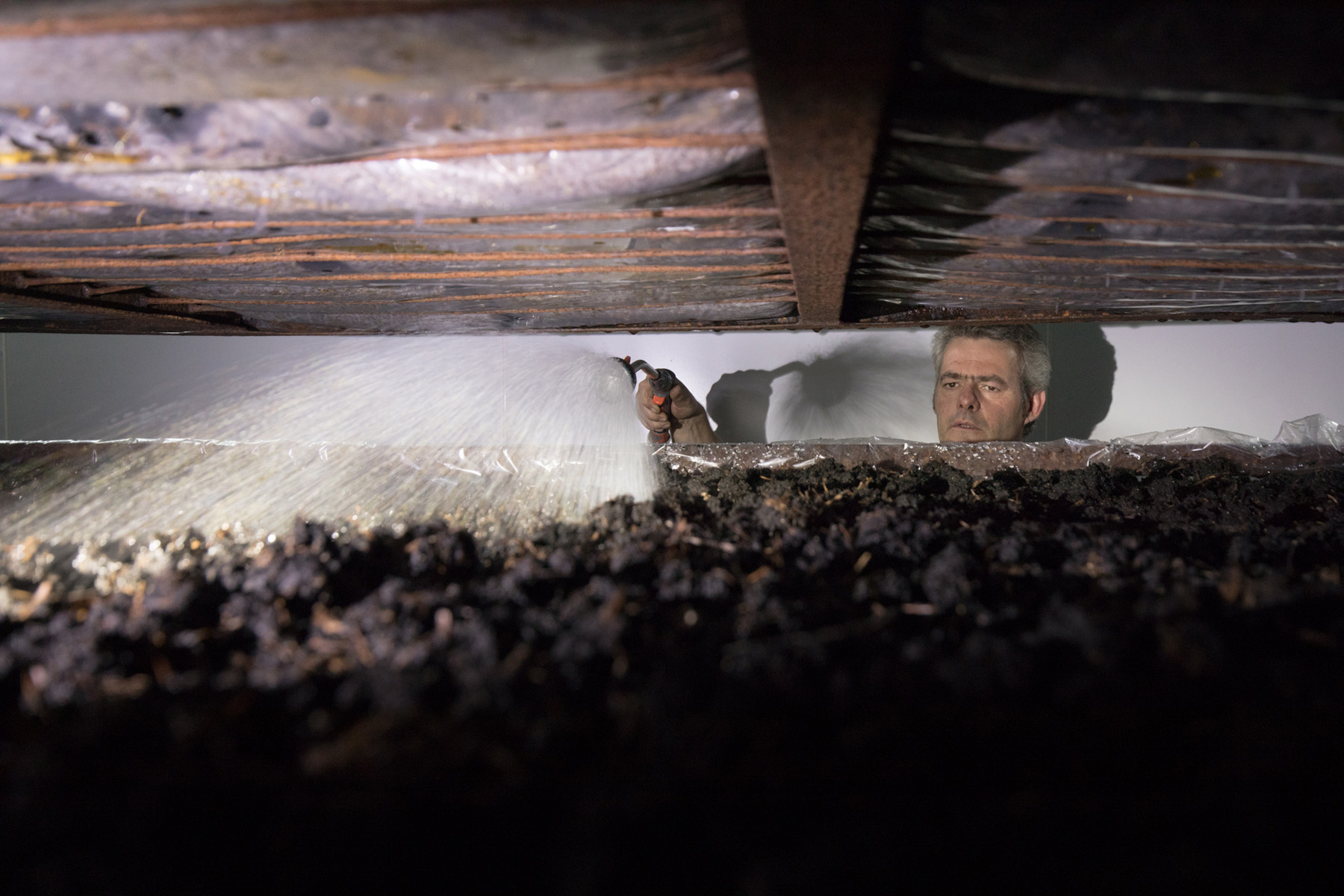 Visit the mushroom farms around Saumur
There are only a few mushroom farmers left who still work in the underground galleries. They supply restaurants and grocery stores specialised in white mushrooms, and also oyster mushrooms, blewits and shiitake mushrooms. You can buy their products on the farm or on local markets.
And while you are there, don't forget to try another local speciality: the "galipettes" (somersault), big white mushrooms stuffed with cheese, potted meat, andouille, etc. Where does this name come from? You will have to visit the museums and caves of the territory to find it out: the mushroom museum in Saumur , the mushroom farm Saut aux Loups in Montsoreau or the Living Mushroom Cave in Puy-Notre-Dame. You will learn all about mushroom beds, their functioning and their history in the region.