A warm and welcoming place for everyone
If you pass by Montsoreau, take a break at the Park's headquarter, the "Maison du Parc". We invite you to relax and discover the 115 towns and villages of our Park. And here is what you will find at the "Maison du Parc":
A quality information centre shared with the Saumur tourism office. All the necessary information for your leisure activities and holidays: guided tours, visitor sites, accommodation, …
A permanent exhibition showcasing the landscapes and human activities which shaped them.
Temporary exhibitions with different themes: insects, food, energy, …
Information about the Park and its projects
A shop
The "Maison du Parc" is a free key venue for visitors!
A fitting welcome
The headquarter is certified "Qualité Tourisme" and "Tourism and disability" :
Parking for the disabled (5m from the door)
Magnetic loop and magnifying glass available
Seated areas available (several spread out across the entire site)
In the permanent exhibition, passages trhough a rope curtain and dark space
Permanent exhibition «Gens de peu, gens de biens qui font du beau»
Hush! There are whispers in your ears. Let us tell you about the Loire river and the life of its riverside residents over the centuries. It would really be an understatement to say that it is a long, quiet river.
Shy animals, long gone poachers and farmers of modern times. will unfold before you for the time of an exhibition. Smell, touch, listen, try, … this interactive exhibition is made for young and old alike and gives life to long gone and present landscapes.
You will discover protected bird species like the tern or the corn crake. In the dead of night, two poachers are waiting for you in a wooded corner. Try to find the bats hidden in the troglodytic caves and sense the special smell of the coypu on the Loire Rivershore. Turn back time to better understand ancient agricultural and craft activities: the extraction of tufa stone, fishery, the production of dried fruits … before coming back to modern times and question today's landscapes.
Free entry – 30 minutes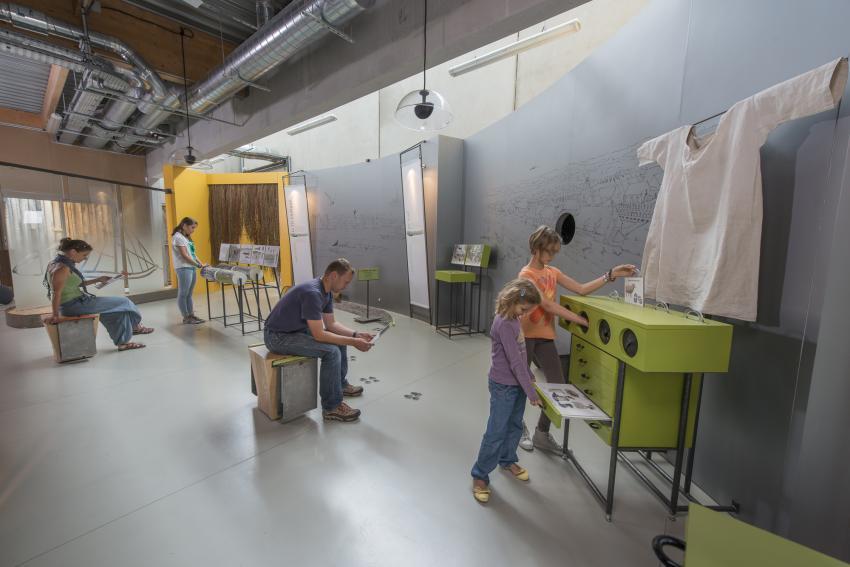 Short workshops throughout the year
The "Maison du Parc" invites you to workshops and free activities. Bring your family to enjoy our:
Reading corner
Board games
Colourings
Groups
Please book your visit and tour in advance.
Personalised welcome, introduction to the Park and permanent exhibition
Possibility to book a guided tour of the eco-designed building
On reservation only, throughout the year.